Follow-up: More photos of new Sellwood Bridge bike path
Follow-up: More photos of new Sellwood Bridge bike path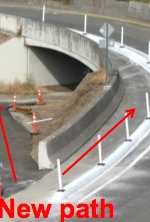 Detail of new path. See
full image below.
(Photos: Mult. County)
Last week we shared the news that Multnomah County has built a new bike path on the northeast side of the Sellwood Bridge. The new path will be in place for at least another year, while construction crews continue to work on replacing the old bridge.
Since I haven't been out there myself to take a closer look, County spokesman Mike Pullen snapped a few photos for us. If you use that part of the bridge on your regular route, the photos below should give you a good idea of what to expect. There have also been some reviews of the new path and other observations shared in the comments of our story last week.
Here's the entrance to the new path (it looks to be only about 4 1/2 to 5 feet wide)…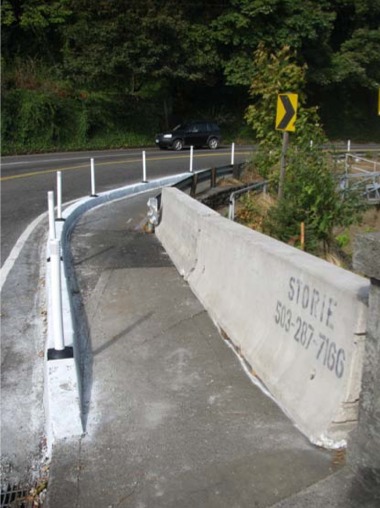 This view is looking northwest at Highway 43 and the new path as it winds south. Note the "New Path", which is the route to take if you'd like to continue north toward Portland (also note that if you do so, you'd be advised to signal "stop" or "slow down" to anyone riding behind you!).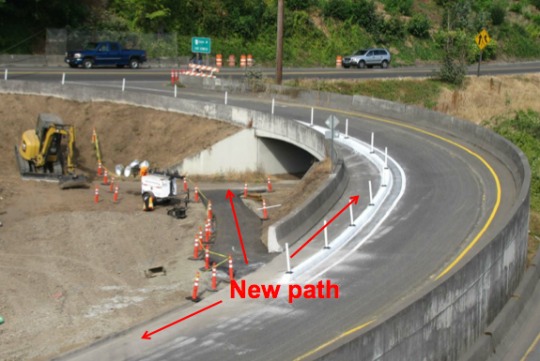 And here's where the old path used to be…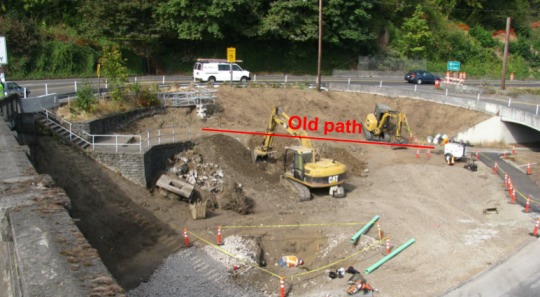 As always, if you have any feedback, feel free to leave it in the comments and/or email Pullen at mike.j.pullen@multco.us.s