City, Alta Bicycle Share release new estimates for bike share budget
City, Alta Bicycle Share release new estimates for bike share budget
At its meeting tomorrow, Portland City Council is set to authorize the contract with Alta Bicycle Share for our forthcoming bike share system. In advance of that vote, the City has released new cost estimate numbers for the project.
Thanks to new numbers from Alta, we now have much more detailed estimates for both the launch and ongoing operational costs. According to Alta, it will cost $4,599,823 to launch the system (that's up from initial estimates of about $3.8 – $4 million). Those launch costs break down into $2,589,323 for 75 stations, $827,250 for 750 bicycles* and $1,183,250 to manage the launch.
*That comes out to about $1,100 bucks per bike. If you're curious what the Portland Bike Share bikes will look like, see the citiBike below. I snapped the photo at the NACTO Designing Cities conference back in October…
Alta already has $1.8 million in hand for the launch thanks to a federal grant, so that leaves them with about $2.8 million they need to raise from private and corporate sponsorships.
As for the ongoing operations, Alta estimates it will cost $1,856,550 to operate bike share for the first year. $986,000 in projected user fees and $870,550 in sponsorships will pay for those first year operations. With inflation, operations costs are expected to rise each subsequent year and Alta estimates a total of $10,055,673 will be needed over five years.
While Alta continues to be scrutinized for delays in launching their New York City system, back in October Alta's Principal Mia Birk told BikePortland that, "we are hopeful for [the Portland launch] next Spring or Summer. As soon as we are able to negotiate a contract we'll be working with our non-profit partner – Portland Bike Share Inc – to secure private sector system sponsors."
Stay tuned.
For more info, see the City's Portland Bike Share website.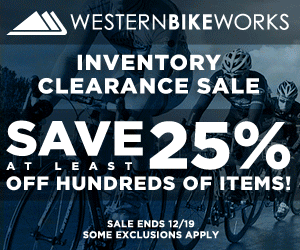 Share