The Monday Roundup
The Monday Roundup
Protected bike lanes are so hot right now.
Hey folks, I'm down in California on a holiday road trip, visiting family from Arcata to Cypress (in northern Orange County). Hope all is well up in Portland. I hear you're having a winter storm? Well, it's not exactly warm and sunny down here if it makes you feel any better. If you need help getting caught up on cool and noteworthy links that popped up in the last week, check out the list below…
— Chicago Mayor Rahm Emanuel spoke at a press conference for the opening of new protected bike lanes on Dearborn Street. Back on the 4th, I wrote about what a big deal this project is and it turns out that someone on Emanuel's staff shared our story with him. Here's what the mayor said at the opening event (as reported by Grid Chicago):
"Now I think it's self-evident that I am a competitive, let alone an impatient person," Emanuel quipped. "So when my staff gave me this headline from Portland, it did bring a smile. The editorial from a magazine in Portland [the blog BikePortland.org] read, 'Talk in Portland, Action in Chicago,' as it reflected on Dearborn Street… So I want them to be envious because I expect not only to take all of their bikers but I also want all the jobs that come with this."
— Where does Emanuel get the strength to speak like this? Maybe it has something to do with an opinion piece by a high profile businessman that ran in Crain's Chicago Business on December 11th titled, "Why Chicago business needs protected bike lanes."
— Legendary engineer and bike desinger Alex Moulton passed away at age 92. Read his obituary that ran in The Guardian on Monday.
— Did you see the cool new bike that was featured on Bike Safe Boston? Its owner calls it the "safest bike on the road." My favorite feature is the reflective paint by Halo Coatings. Check it out.
— Here's some great bikenomics news, and it's from South Dakota of all places. Strider Bikes, makers of those popular balance bikes for kids, are doing a booming business. They're selling 10,000 of them a month.
— Speaking of balance bikes, our friend Tony Fuentes from northeast Portland has shared a teaser photo of his forthcoming bicipdx balance bike. Stay tuned for more news on this one, but expect a new Portland made balance bike to hit stores by this spring.
— Doug from Brooklyn Spoke points out that Lego needs to go on a road diet.
— Here's a cool invention for all you bike campers and adventurers out there. A guy in Fort Collins, CO is making front and rear panniers that you can take off the bike and turn into an internal frame backpack.
— The Bikes Belong-funded Green Lane Project has done an inventory of protected bike lanes in the U.S. As you might expect, they've found that the number of protected lanes has skyrocketed since 2007. They doubled in 2012 and are expected to double again next year.
— New York City might be leading the way in bike-specific infrastructure; but it doesn't mean they still get mired in some of the same fights as Portland and other cities. As Streetsblog reports, even though a majority of people want to extend a protected bike lane in Manhattan, members of a neighborhood board oppose it.
— Did you catch the latest episode of American Hipster. It features none other than Portland's own creative bike builder and artist Jake Ryder.
— Speaking of creativity, you should see the latest video for hip-hop sensation Skylar Grey's "C'mon Let me Ride"? Also featuring Eminem, it just might do more for biking that Queen's "Bicycle" or even Pee-Wee Herman did. (NSFW)
— Last week, City Council voted to add more paid parking and meters in northwest Portland and Sightline saws it will likely be good for business.
— The Atlantic Cities published a review of City Cycling, the newly released book from bike researcher John Pucher. "City Cycling is unabashedly pro-bike, but its authors aren't relying on gut feeling. This is all about the numbers," they wrote.
Thanks for reading. As always, feel free to Tweet @bikeportland or email us with good stories and other fun bike links you come across.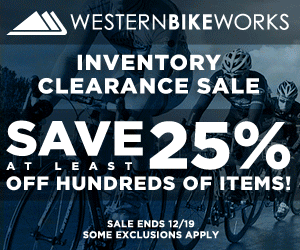 Share