Anti-CRC movement growing as possible funding vote nears
Anti-CRC movement growing as possible funding vote nears
On NE Going and 7th Ave.
(Photos @ J. Maus/BikePortland
Could this be the moment where activists finally build a lasting, high-visibility opposition to the Columbia River Crossing mega-project? For years now there's been a deafening silence when it comes to organized opposition to the estimated $3.5 billion project that seeks to expand five miles of I-5, build new on-ramps, and replace the bridge.
Sure there have been a rally, a few rides and other actions against the CRC; but they've been small, short-lived, and done by grassroots activists with little or no budgets. And as of yet, none of the major local transportation and/or environmental advocacy groups have stepped up to lead a charge. For a project of this magnitude, it's confounding that the region that opposed the Mt. Hood Freeway has failed to produce a major movement to counter the slick and well-funded CRC Project PR and marketing machine.

But now, as Governor Kitzhaber and state legislators put the pieces in place to vote on spending nearly a half-billion on the project, there are signs that an opposition movement is finally beginning to coalesce. Further fueling the fire of active transportation activists are fears that cost-cutting measures might result in cutbacks and/or a phasing strategy that could impact the bridge's promised bicycling and walking paths.
On December 2nd, noted local activist Hart Noecker (a dedicated volunteer with the PDX Bike Swarm, Occupy Portland, and more) put out a clarion call with the publication of an essay titled, Slaughter the Freeways: A Radical Livable Streets Movement – Where Are the Slayers of the Mt. Hood Freeway Today?.
"We have to stop this project. Now is the time. Who is ready to do what they can?"
— Dan Kaufman, livable streets activist
"Where did these activists of the 60s and 70s go? Did they forget to teach future generations what they'd learned in their fight? Or did they try, only to fail to keep pace with the influx of young urbanites eager to enjoy the fruits of their labor, yet ignorant of how and why Portland had been transformed into a place worth caring about?" wrote Noecker. "Where are the slayers of the Mt. Hood Freeway? They are right here, and they are us. See you in the streets."
Noecker has followed up that call to action with a new Facebook page and an article posted on local politics blog Blue Oregon. In A Bridge to Austerity, Noecker makes the case that the CRC project will be so expensive to build and maintain that it will drain resources needed for other projects and services that are imperative for a good quality of life. "We are about to dump all our money on a freeway expansion that will further poison our air, that will continue heating our climate, that will escalate our addiction to automobiles and fossil fuels," wrote Noecker. "It will damage the livability of our streets and decrease our ability to improve and maintain a multitude of essential active transportation projects"
In that same vein, on December 11th, citizen activist Dan Kaufman attempted to resurrect the "We are All Traffic" email list that was formed in response to the two tragic bike fatalities of October 2007. "When we decommissioned the group it was with the understanding that we would revive when/as needed. I strongly believe now is that time… We have to stop this project. Now is the time. Who is ready to do what they can?"
And there are even signs that veteran activist who led the charge against the Mt. Hood Freeway back in the 1970s are getting back into the fray. Sources say Ron Buel and several others are actively tracking developments in Salem and lobbying legislators about their concerns.
Today, Portland Transport reported that a rally is planned for next week on the steps of the Oregon State Capitol. According to Third Bridge Now, the group organizing the event, the rally is meant to raise awareness among state lawmakers that, "The Columbia River Crossing transportation project is a NO GO ON STATE FUNDING. We can do so much better, and we must." After the rally, volunteers will meet face-to-face in the offices of their state representatives.
The major push at this point is education. Activist must educate legislators (and their constituents) that the CRC project isn't as much of a slam dunk as project backers and staffers are making it seem. A "Fact Sheet For Legislators" is being shared around Salem that hits on all the holes in the project including: "Reducing Congestion with the CRC is a fantasy", "Debt service is 29% of ODOT's budget, and the CRC will grow it rapidly," "No Coast Guard Permit on height and river clearance," "No ability yet to apply for federal light rail money," and more.
On the political side, it's still hard to find Oregon elected officials who will take a strong (and clear) stance against the project. One exception is freshman Metro Councilor Bob Stacey who wasted no time in publicly questioning the project and floating alternative approaches.
People that oppose this project are right to see this as a crucial moment. While Kitzhaber has made his strong support of the project crystal clear, support on the Washington side of the border is anything but. Anti-light rail advocates and elected officials have stirred up roadblocks and controversy around the project. Oregon activists know that the project still has major flaws (from a lack of funding to design issues) and if a high-profile opposition can be coupled with more public awareness about the project's negative impacts, it's viability might be jeopardy.
There are CRC funding bills being discussed in Salem as I type this. Our elected officials are trying to settle their own positions on the project. Will this fledgling opposition blossom into a powerful and persuasive force? Or will it die down like it has so many times in the past? The future of the CRC project — and regional transportation plans and budgets — hang in the balance.
— Stay tuned for more CRC coverage.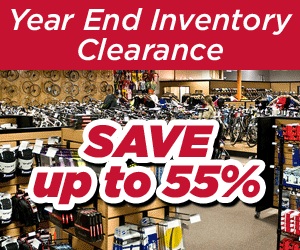 Share