Police recover 16 stolen bikes in downtown Portland
Police recover 16 stolen bikes in downtown Portland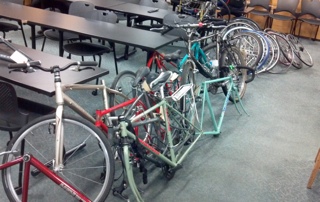 See your bike?
(Photo: Portland Police Bureau)
The Portland police uncovered over a dozen stolen bicycles in northwest Portland today. According to a police statement, they received a call from the Biltmore Hotel (310 NW 6th Ave) after cleaning staff found that the room of an evicted tenant, "was filled with bicycles and associated parts."
Here's more from the statement:
Officers identified 16 bicycles that were suspected stolen and seized all the bicycles, frames, and boxes of parts. While processing the evidence, the evicted man returned to the hotel and was arrested without incident. He has been identified as 27-year-old Steven Sherman.
Officers have been running serial numbers and checking StolenBicycleRegistry.com (which is tied into our Stolen Bike Listings) to match the bikes to potential owners. So far, two bikes have been returned to their owners. "In one of these cases," reads the statement, "the owner did not have the serial number to her bicycle but did make a police report and posted photos on the website, which assisted officers in tracking her down."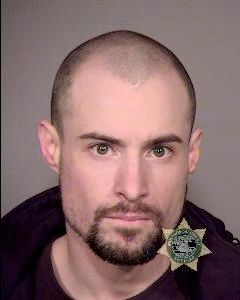 Steven Sherman
Steven Sherman has been booked into the Multnomah County Jail on charges of Theft in the First Degree, Theft in the Second Degree and Attempted Possession of Methamphetamine.
This story reminds me of a similar police action that resulted in the recovery of 18 bikes in Old Town back in July.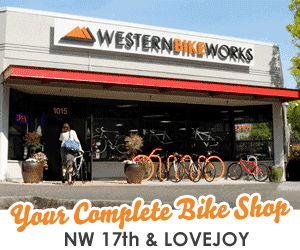 Share