ODOT challenges Oregonians to 'Drive Less'
ODOT challenges Oregonians to 'Drive Less'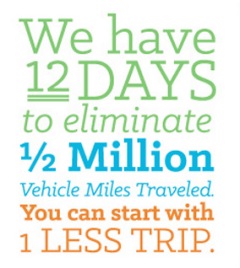 Ready. Go!
The Oregon Department of Transportation has stepped up to join a promotional campaign aimed at encouraging Oregonians to drive less. For the first time since the state-funded Drive Less Save More marketing program started in 2006, the effort will be statewide this year. Past campaigns have only focused on the Portland region, but in a statement today, ODOT said they're spearheading the week-long Drive Less Challenge, "as part of the state's ongoing efforts to reduce greenhouse gas emissions and encourage alternative transportation to reduce congestion."
The Drive Less Challenge starts October 21st and runs through November 1st. In those 12 days, ODOT has set a goal of eliminating 500,000 vehicle miles traveled.

"We're pleased to launch this effort," said ODOT Director Matt Garrett, "aimed at connecting Oregonians with the many different transportation options available — options that can help save money, improve community health and preserve our high quality of life in Oregon."
Anyone who wants to take part in the Challenge can register at DriveLessConnect.com and log their non-auto trips. There are daily prizes and a Grand Prize of a $2,500 credit toward the purchase of a Bike Friday folding bike.
ODOT has also created an infographic titled, Oregonians love to drive… Maybe a little too much…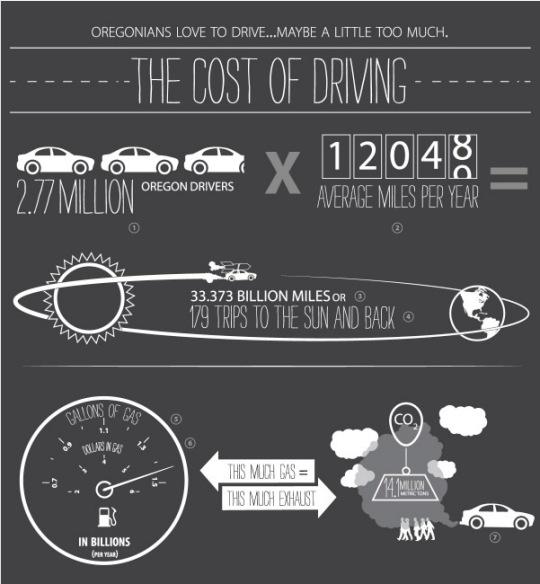 Register and learn more at the Drive Less Challenge website.