Senate names two new members of Oregon Transportation Commission
Senate names two new members of Oregon Transportation Commission
Alando Simpson (L) and Catherine Mater — your newest members of the Oregon Transportation Commission.
(Photos courtesy Simpson and Mater)
Last week the Oregon Senate confirmed two new members to the Oregon Transportation Commission (OTC): Catherine Mater, a civil engineer and business owner from Corvallis; and Alando Simpson, owner of City of Roses Disposal & Recycling in Portland. Simpson is also the first African-American on the commission since it was formed in 1913.
The OTC is the most powerful transportation advisory group in the state that you've probably never heard of. Appointed by the governor and confirmed by the Senate, the members of the OTC are responsible for setting transportation policy and doling out millions of dollars in project funding and grants each year.
There has been quite a lot of shuffling at the OTC since long-time Chair Gail Achterman resigned due to health reasons in 2011 (then passed away a few months later) and former Chair Pat Egan left his post back in January.
Below are bios on Mater and Simpson as provided by ODOT Director Matt Garrett's office:
Catherine Mater, who will serve as OTC chair, is a civil engineer, business owner and active contributor to statewide health, economic development and sustainability efforts. Principal of Mater Engineering in Corvallis, Mater is a past commissioner of the Oregon Economic Development Department, a past member of the Oregon Health Council, and a current member of the Oregon Global Warming Commission. Mater earned a B.S. in Political Science and an M.S. in civil engineering at Oregon State University. She'll join the OTC in Bend in June, filling the position left vacant when Pat Egan moved to Nevada.

Alando Simpson is the owner of City of Roses Disposal & Recycling in Portland and actively involved in supporting Oregon small businesses. He served as a board member for the National Association of Minority Contractors of Oregon and of the Oregon Sustainability Board. A certified LEED Green Associate, Simpson graduated from Portland State University. He will join the OTC at its July meeting in Salem, filling the position held by Mark Frohnmayer, whose term expired last year.
"The unique perspectives they bring, along with their business expertise, interest in sustainability and experience in the transportation industry, will help us continue to meet our mission serving the people of this great state," read the official statement.
Mater and Simpson join existing OTC members David Lohman, Tammy Baney and Susan Morgan.

L to R: David Lohman, Tammy Baney, Susan Morgan.
With Simpson taking over for outgoing Mark Frohnmayer, the five-member commissioner has two new faces during a very tumultuous time for the agency. Just last week, acting OTC Chair David Lohman announced that the commissioner has been forced to postpone the process to develop the six-year Statewide Transportation Improvement Program (STIP), "because of the uncertainty about state and federal transportation funding." "It makes little sense," he wrote in a letter dated May 28th and sent to members of the state's Area Commissions on Transportation, "to select projects six years into the future when we don't know how much money we will have in six months."
— For more on the OTC, visit the official website.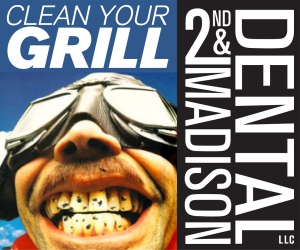 The post Senate names two new members of Oregon Transportation Commission appeared first on BikePortland.org.