Bike-friendly business sense from a mattress store
Bike-friendly business sense from a mattress store
A mattress store is the last place you'd expect to cater to bicycle riding customers. But that's the case at the Mattress Lot on NE Sandy.
We mentioned this place back in 2010 when they started delivering mattresses by bike and they're still going strong.
Now, in a new video just released by Path Less Pedaled, Mattress Lot owner Michael Hanna speaks some important truths about doing business in a way that respects more than just one transportation mode. In the excellent short video below, Hanna spells out why his approach works and why it makes sense.

My favorite takeaway from his comments are how he realizes — and so eloquently explains — that people who ride bikes aren't some strange group that needs to be specially catered to. "These are not fringe people," Hanna says in the video, "the cyclists we see day in day out are the same people who send their kids to our local schools, the same people who have jobs all over this area. It's very, very mainstream."
— Check out more great videos about how bicycles are having a positive impact on Oregon's economy at PathLessPedaled.com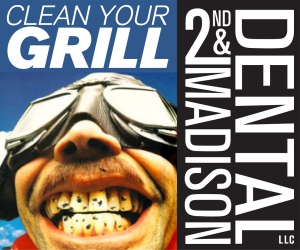 The post Bike-friendly business sense from a mattress store appeared first on BikePortland.org.