PBOT hosts two key town halls for 'street fee' this week
PBOT hosts two key town halls for 'street fee' this week
PBOT Commissioner Steve Novick at
a street fee press conference in April.
(Photo J. Maus/BikePortland)
The City of Portland's effort to raise new revenue for transportation via a "Transportation Users Fee" (a.k.a. street fee) will likely face its toughest crowd ever at a town hall tomorrow morning.
The event, one of two town halls set for this week, will focus only on the business/non-residential side of the fee, which has emerged over the past month as the most controversial aspect of Transportation Commissioner Steve Novick's proposal. Skepticism and concern from business groups (like Venture Portland) about how the fee will be calculated was raised at the City Council hearing late last month and it has gained steam since.

Novick and Mayor Charlie Hales had initially planned to have the fee passed by City Council and on its way to implementation by July 15th, but as critics of the business fee have gotten louder and more active in recent weeks (there's now a Stop the Street Fee Facebook page with 1,792 likes) they've delayed that vote in favor of allowing more public dialogue. When they first announced this new round of town halls, the non-residential event was planned to be at the headquarters of Venture Portland, but citing "higher than expected interest," PBOT changed the venue to the much larger Oregon Convention Center.
PBOT's current plan for the household fee is to phase it in over three years, with single-family households paying $6, $9, and then $12 per month. But on the business side, it's more complicated. Each business and organization will be charged based on how many trips they generate. As The Oregonian reported today, a Brugerville drive-through would pay about $1,200 per month.
Much of the push-back about the business fee revolves the fairness — or lack thereof — of that calculation.
The City of Portland is using the national standard used for trip generation, the "ITE Manual" (Institute of Transportation Engineers' Trip Generation Manual). However some say that not only is that manual flawed to begin with, but PBOT is tweaking the formula to reflect their own expertise and our local context. While admirable, that's making some people lose confidence in the entire process.
Local transportation engineer Brian Davis wrote a useful primer on the ITE Manual on PortlandTransport.com.
For their part, Novick and Hales have remained resolute about their goal of passing something that will raise around $50 million per year (which is what their current plan would generate). They've said they're open to new ideas about alternative proposals, but giving up on this effort isn't an option.
"There's no question we need to invest in basic transportation maintenance and safety," said Hales in a statement last week.
And both Hales and Novick stumped for the fee last week when city council unanimously passed the Foster Streetscape Plan. That plan (funded by a combination of federal and urban renewal funds) was widely celebrated by neighborhood activists and council members.
"If we were able to have approximately $20 million a year for safety-related projects, then we could guarantee a celebration like this four times a year. Or, something half this big eight times a year. This is the kind of project we can do with appropriate resources," Novick said.
And Hales also didn't pass up the opportunity to plug the need for the street fee. "It's money that matters," he said, referencing Randy Newman lyrics prior to his "yes" vote on the Foster plan, "We need to make sure this doesn't become a shelf project. We need to get serious about funding so we don't do shelf-studies."
Here are the details on the two town halls (for more, visit OurStreetsPDX.com.
Town Hall on Business and Non-Residential Fee
8 to 9:30 a.m., Tuesday, June 24
Oregon Convention Center (Portland Ballroom 255, 777 NE Martin Luther King Jr. Blvd.)

Town Hall on Residential Fee
6:30 to 8:30 p.m., Wednesday, June 25
Kaiser Permanente Town Hall (3704 N Interstate Ave.)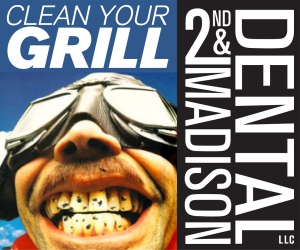 The post PBOT hosts two key town halls for 'street fee' this week appeared first on BikePortland.org.