TriMet re-opens Esplanade path under Tilikum Bridge (photos)
TriMet re-opens Esplanade path under Tilikum Bridge (photos)
Some of the first riders to ever travel on the new section of path under the Tilikum Bridge on the east side of the Willamette River.
(Photos by J. Maus/BikePortland)
After a 14-month closure, TriMet re-opened the Eastbank Esplanade path (which some are calling the Eastside Greenway Trail) between OMSI and SE Caruthers Street this afternoon. The new, 14-foot wide path begins just south of OMSI, goes under the Tilikum Crossing Bridge and then back up to Caruthers just south of the Portland Opera headquarters.
I rolled over today for a closer look.
The view of the bridge's underbelly is really cool. (This is PBOT project manager Theresa Boyle.).
The clam-shaped "curved abutment wall" is where the sonic dish will be installed.
Looking north from Portland Opera building.
The new section of path is quite nice. The area under the bridge reminds me of being under the Morrison Bridge; but without all the freeway noise and without any structures constraining the path. The wide plaza area under the bridge features a decorative design in the pavement and the wall will eventually include a tiled, public art featured called the "sonic dish."
PBOT's Theresa Boyle said during a tour of the site today that the dish is meant to "enliven the spaces under the bridge" by reflecting the sounds of the Willamette River and maintain the artistic concept that the bridge itself is a living, breathing thing. Boyle said the art will be completed by August.
For those traveling north-south in this area, the new bike lanes and other bike access changes made to Water Avenue last year as part of the detour plans will remain in place. That means you'll have two options. Faster riders might prefer the on-street bike lanes of Water Ave. while others might prefer that multi-use path environment closer to the river.
Eventually, we'll be able to connect from this new path up to the bikeways on the Tilikum Bridge, but it's not slated to open until September of 2015.
TriMet rendering of new ramp (red arrow) that will eventually lead from this path up to the bridge deck.
— Learn more at via TriMet's official announcement.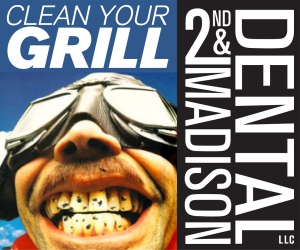 The post TriMet re-opens Esplanade path under Tilikum Bridge (photos) appeared first on BikePortland.org.