Weekend Event Guide: Parkways, a picnic, the 'ultimate urban bike', & more
Weekend Event Guide: Parkways, a picnic, the 'ultimate urban bike', & more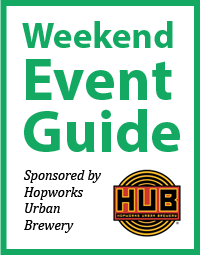 Welcome to your menu of weekend rides and events, lovingly brought to you by our friends at Hopworks Urban Brewery.
Now that we've gotten this storm out of our system, the forecast for the weekend couldn't be better. 70s and 80s and lots of sun. And it's a good thing too because we've got tons of great stuff in the guide this week. From parties to rides and even a garage sale, no matter what you like to do on a bike you're sure to find something good…
Friday, July 25th
Chrome Mobile Factory Tour/Show Launch Event – All day Friday and Saturday at 425 SW 10th Ave
Chrome is making very big claims about their latest "forged rubber" shoe. They say it's the "best city sneaker in the world." If you want to check it out, they're giving 50% off to the first 100 people that come in the doors starting at 10:00 am Friday. Another reason to stop by is to see the shoes being made right before your eyes on their 70-year-old machine. More info here (FB).

Critical Mass – 5:30 pm at North Park Blocks
It's baaaack. More info here.
Vanilla Workshop Garage Sale – 3:00 to 7:00 pm at 1711 SE Powell Blvd (and Saturday from 10 – 2)
Vanilla, one of Portland's most sought-after bicycle builders, will open the doors of their shop to offer big discounts on new and used parts and accessories. Expect to find all types of treasures, including clothing from Vanilla's Speedvagen racing team (men's and women's). More info here.
Oregon Manifest Reveal Party – 6:00 pm at Pacific NW College of Art
The collaborations are complete and now it's time to show off the "ultimate urban utility bike." The Oregon Manifest competition finally goes public with the big Reveal Party Friday night when you'll get to finally see what local bike builder TiCycles and design company Industry have spent months designing and building. At the event you'll get to meet the team, drink bike-inspired beer from Deschutes, and make a custom screenprint. This event coincides with reveal parties in four other cities — Chicago, Seattle, San Francisco and New York City. Public voting to choose the winning bike will start at the event. More info here.
Rocky Butte Dance Party Sunset Picnic – 7:00 pm at Irving Park (NE 11th and Klickitat)
Bring friends and join other friends for a sunset ride from Irving Park up to Rocky Butte. Bring food and drinks and follow the thumping mobile sound systems. It's like an encore of Pedalpalooza! More info here.
Saturday, July 26th
Oregon City Discovery Ride and Scavenger Hunt – 9:00 am at End of the Oregon Trail Interpretive Center (1726 Washington St)
Participants will have four hours to ride a 30-mile loop through Oregon City, Canby, and West Linn collecting raffle tickets from businesses and historic sites along the way. Bring all the tickets to the end location (which happens to be Portland City Company) and win a bunch of prizes! Registration and more info here.
Fugly Paint Ride – 10:30 am at Stumptown Coffee (4525 SE Division)
Neighborhood architecture buff Jenny Fosmire will lead the third edition of this ride. Join some nice folks on a leisurely ride of homes in the Woodstock neighborhood that have "eye-wateringly brilliant and extremely dubious exterior color." Riders encouraged to mimic the crazy bright-colored houses by wearing loud outfits and sunglasses. More info here.
Bike Town Hall with State Sen. Michael Dembrow – 10:00 am at The Lumberyard (2700 NE 82nd)
Smart politicians know that community outreach by bike is the hottest thing right now. Meet and ride with Sen. Dembrow and House reps Barbara Smith Warner and Alissa Keny-Guyer. This is a great opportunity to discuss traffic issues and bend the ear of policymakers. More info here (FB).
Moberi Smoothies in West End Bikes Grand Opening – Noon to 4:00 pm at SW Stark and 11th
Local bike-powered smoothie company, Moberi, is now operating from the cafe inside West End Bikes. Stop by Saturday to help them celebrate with free t-shirts to the first 10 customers. More info here (FB).
Back in the Saddle Workshop – 2:00 to 5:00 pm at Bike Gallery Beaverton (12345 SW Canyon Rd, Beaverton)
Join Metro and the Drive Less, Save More folks for a clinic that will help you gain confidence in everyday riding. Expert instruction from Women on Wheels will help you find the best routes, fix a flat, understand basic bike laws and make good choices for family biking set-ups. More info here.
Sunday, July 27th
NW Trail Alliance Ape Canyon MTB Ride – 8:00 am from Velo Cult (1969 NE 42nd)
A great ride on tap from our friends at NWTA. Meet at Velo Cult and carpool to Mt. St Helens area to experience Ape Canyon trail, one of the best and most beautiful rides in the entire region. More info here.
Ibis/Santa Cruz MTB Demo – 10:00 am to 3:00 pm at Sandy Ridge trailhead
The crew from River City Bicycles will have the latest and greatest bikes from two legendary brands — Ibis and Santa Cruz — on hand for all your test-riding pleasures. Meet at Sandy Ridge, choose your bike, and let the dream begin. More info here.
Most Beautiful Jersey Ride – 10:00 am from Sellwood Park (SE 7th and Malden)
Wear your most beautiful jersey on this Portland Wheelmen Touring Club ride. The route will be 25 miles and sticks mainly to bike paths. Expect a prize for best jersey and a coffee stop along the way. More info here.
Sunday Parkways Northeast – 11:00 am to 4:00 pm
Don't miss this awesome opportunity to ride through northeast neighborhoods the way nature intended: without the presence of gas-burning vehicles. This Sunday's loop will take you from Woodlawn to Cully via the Going neighborhood greenway with tons of activities and sights to see in parks along the way. More info here.
— If we missed anything, feel free to let us know and/or give it a shout-out in the comments.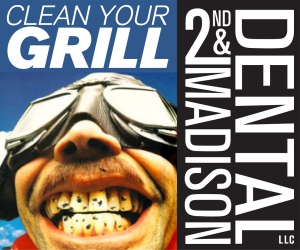 The post Weekend Event Guide: Parkways, a picnic, the 'ultimate urban bike', & more appeared first on BikePortland.org.