Weekend Event Guide: Bridge Pedal, alleycat, and more
Weekend Event Guide: Bridge Pedal, alleycat, and more
It's that time of the year again… Bridge Pedal will take over the city on Sunday.
(Photo J. Maus/BikePortland)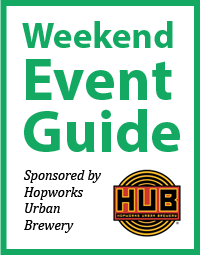 Welcome to your menu of weekend rides and events, lovingly brought to you by our friends at Hopworks Urban Brewery.
It's Bridge Pedal weekend. The massive ride that dwarfs all others in Portland (except for the Naked Bike Ride). Yes, this Sunday is your chance to ride with 20,000 other bike lovers on bridges where bikes are forbidden every other day of the year. That alone is worth the price of admission.
And if Bridge Pedal isn't your cup of tea, we've got some other great options for your consideration…
Friday, August 8th

Ride to the Neverending Story – 7:30 pm at Piccolo City Park (SE 27th Ave and Clinton)
Join fans of this classic 1994 movie for a short ride from Piccolo Park to Dawson Park for a free screening. En route you'll be serenaded by the film's soundtrack. More info here.
Saturday, August 9th
The Dirty Dozen Alleycat – 9:30 am at ReRack (2420 NE Sandy)
Presented by Team S & M, this team alleycat-style race benefits the Oregon Food Bank and the entry fee is six cans of food per person. There will be awards and prizes for the first (and last) finishers and organizers say you can "expect some shenanigans at each stop." More info here (FB).
Slow Poke Ride (Portland Wheelmen Touring Club) – 9:30 am at Lents Park (SE 92nd and Holgate)
This group ride will go from Lents Park to Boring via the Springwater Corridor. Expect a leisurely, 10-12 mile per hour pace and about 27 miles total. More info here.
Sunday, August 10th
Bridge Pedal – Downtown
This is the Big One. It's the second largest organized bike ride in America and it's the one time all year you can ride on some of Portland's most iconic bridges. Oh, and you'll be doing it with about 20,000 other people. There are five different routes to choose from this year, including a kids ride and the "Fremont Express" that starts at 6:45 am. More info here.
B3: Bridge Break Beat – 10:00 am to 12:00 pm at Peace Memorial Park (N Interstate and Oregon)
Billed as the "unofficial dance party at the Providence Bridge Pedal." 'Nuff said. More info here.
Western Bikeworks Shop Ride – 10:00 am to 2:00 pm at the shop (1015 NW 17th Ave)
Join ride leader Maria Schur for 45-miles of flat riding out to Sauvie Island and back. More info here.
Pop Up Dinner on Sauvie Island – 6:00 pm at Able Farms
Here's a fun idea: Ride your bike to Able Farms on Sauvie Island for a five-course, "pop up dinner" prepared by their chef Megan Denton. The folks at Able encourage guests to arrive by bike. More info here.
— If we missed anything, feel free to let us know and/or give it a shout-out in the comments.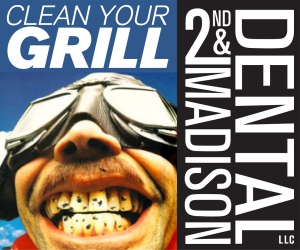 The post Weekend Event Guide: Bridge Pedal, alleycat, and more appeared first on BikePortland.org.