Weekend Event Guide: Cyclocross, scavenger hunt, protests, and more
Weekend Event Guide: Cyclocross, scavenger hunt, protests, and more
Racers fly through the wooded trail section of the David Douglas Park cyclocross course in 2013.
(Photo J. Maus/BikePortland)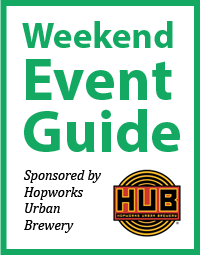 Welcome to your menu of weekend rides and events, lovingly brought to you by our friends at Hopworks Urban Brewery.
With a bit of a cooling trend in store, this weekend should be just about perfect for bike riding. While it's sort of a quiet week in terms of organized rides, I know a lot of people will be hitting the streets. And with the big Cycle Oregon week ride starting next weekend, you might notice a bunch of people pounding out last-minute miles to get themselves ready.
It's also a holiday weekend with many people taking Monday off for Labor Day. Raise your hand if you're going bikecamping! Strangely enough, I'll actually be completely bike-free this weekend and I take my wife and three kids on our last summer hurrah — a road trip through the Gorge and down to the John Day River Valley.
And then there's cyclocross season that kicks off Saturday just north of the river in Vancouver. Whatever your plans are, we hope you have a great weekend!
Friday, August 29th
Bike Loud PDX SE Clinton Protest Ride – 4:00 pm at SE 26th and Clinton
With a successful first ride under their belts, the upstart Bike Loud PDX crew plans a return to SE Clinton to protest the high volume of cars on what's supposed to be a low-stress bicycle street. Join them and help make the voice for better biking heard at City Hall. More info here.
Super Legal Clinton Street Ride – 4:45 pm at SE 26th and Clinton
Another form of protest about conditions on SE Clinton street. At this ride, concerned members of the community plan to mass as many people on bikes as possible at the intersection of SE 26th and Clinton as possible. Then, every bike will come to a complete stop at the light, even if several arrive at the same time. More info here.
Saturday, August 30th
JRod's Revenge with Portland Velo – 9:00 am at Evergreen Office Park (22985 NW Evergreen Parkway)
Portland Velo cycling club's Saturday ride is a fun 50-miler that loops up to Skyline Blvd and they rolls through some flats in Hillsboro south of Highway 26. If you aren't familiar with Washington County routes and/or this excellent club, roll out and join them! More info here.
Grand Prix Ryan Trebon Race #1 – All day at David Douglas Park (1016 N Garrison Rd in Vancouver WA)
It's here! Cyclocross season will start with a bang as racers compete at the first event in the six-race Grand Prix Ryan Trebon. David Douglas Park is a super-fun course that will let you know whether all your skills practice has actually worked. More info here.
Sunday, August 31st
Bike Scout Scavenger Hunt – 1:30 – 6:30 pm at Ex Novo Brewing (2326 N Flint)
Get your Troop together and join this fun exploration of Portland by bike. Each team will have to travel through the city and collect items at pre-determined stops, each of which will earn points. The final stop is Velo Cult where a end party awaits. This 2nd annual event is put together by bike fun expert Ayleen Crotty of Filmed By Bike fame. It's guaranteed fun! More info here.
NW Trail Alliance Sunday Group Ride – 9:00 am at The Lumberyard Indoor Bike Park (2700 NE 82nd)
The NW Trail Alliance is headed to Growler's Gulch (in Castle Rock, WA) for their weekly group ride. Meet up for carpools at The Lumberyard and expect to return around 6 pm. More info here.
— If we missed anything, feel free to let us know and/or give it a shout-out in the comments.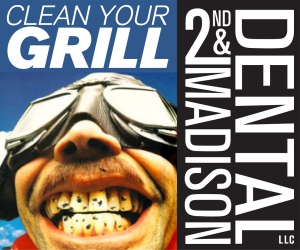 The post Weekend Event Guide: Cyclocross, scavenger hunt, protests, and more appeared first on BikePortland.org.