Get pumped: The 2014 Bike Commute Challenge kicks off next week
Get pumped: The 2014 Bike Commute Challenge kicks off next week
With August's heat lifting, we're headed into one of the nicest times of year to be on a bicycle in Portland, and that means it's time to convince your co-workers to give biking to work a shot.
The region's annual Bike Commute Challenge is a free, friendly contest between workplaces, ad-hoc teams and/or your own performance the previous year to see whose commuters can bike the most or the farthest on their way to work in September.
If they'd like, participants can use bikes for only part of their trip. Routes can fall anywhere in the state or metro area, including Clark County on the Washington side of the Columbia.
The event is managed by the Bicycle Transportation Alliance and funded in large part by the Metro regional government.
Last year, Intel and Nike employees mounted a fun rivalry dubbed (by Intel's official Twitter feed) "Nerds vs. Jocks." (The jocks won.)
Like so many other things in the world of Portland biking, BCC participation grew rapidly until 2010 and peaked in 2011 with 12,063 participants. Participation has been down somewhat in the two years that have followed, but a whopping 10,555 people still took part in last year's competition.
The BTA puts a lot of time into the challenge (not to mention securing free food and drink for the public afterparty, planned this year for Oct. 10), and in the last two years it's raised thousands of dollars by soliciting donations during the sign-up or login process. But the contest is free; you can enter a $0 donation and still participate.
And in case there's any doubt that this fun event works: I'm a BCC success story myself. Even though I had a two-day-a-week job at Mercy Corps, I almost never biked downtown until September 2011. It was challenge month that got me to finally realize (after more than a year of publishing a magazine about car-lite transportation and using a bike on almost every trip) that the Everett/Davis/Couch greenway was a much more pleasant route downtown than the spotty Glisan bike lane. For me, that discovery was what made the difference.
Fittingly enough, this year's official competition starts on Labor Day, Sept. 1. Whether you head to work that day or the next, you can log in for the year right now. Have fun, everybody.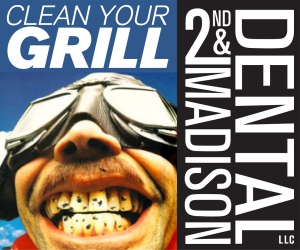 The post Get pumped: The 2014 Bike Commute Challenge kicks off next week appeared first on BikePortland.org.