On first day of school, politicos, police and PBOT raise safety message
On first day of school, politicos, police and PBOT raise safety message
It's the first day of a new school year for the Portland Public School district. That means this morning about 47,000 students and their caregivers filled the streets around 85 school sites throughout the city.
This sudden influx of drivers, walkers, bus riders and bikers on the roads are nervous times for people who care about traffic safety. To help raise awareness, the Portland Bureau of Transportation is dedicating a new crossing treatment in east Portland today and the Portland Police Bureau has launched "Operation Safe Return" to encourage people to drive safely in school zones.
At a press conference planned later today, PBOT will join with several politicians for the opening of a new "pedestrian flashing beacon" at the intersection of SE Stark and 113th (adjacent to Ventura Park and Ventura Park Elementary School). Scheduled to appear at the event are: U.S. Congressional Rep. Earl Blumenauer, Portland City Commissioner Steve Novick, State Rep. Jessica Vega Pederson, PBOT Director Leah Treat, ODOT Interim Region 1 Manager Rian Windsheimer, Ventura Park Elementary School Principal Jakob Curtis, and Safe Routes to School volunteer Kathleen McDade (who we rode along with back in June during our East Portland Week coverage).
During the event, the PPB will conduct a crosswalk enforcement action that will focus on speeding, failure to yield, and other common infractions.
The beacon is being installed thanks to $1.9 in state funding that was secured with help from Rep. Fagan last spring. The money funds 18 beacons, six of which have already been installed and 12 more are set to go up in the next few months.
While not as effective as full traffic signals, "rapid-flash beacons" have become the go-to tool for PBOT because they're less expensive and have less impact on auto traffic.
In addition to the focused enforcement around the new beacon, the PPB are launching a citywide "Back to School safety campaign" today. Here's more on the campaign from a PPB statement:
"Dozens of officers, including Photo Radar Units, will be enforcing traffic laws in these zones to reduce the number of crashes in school zones and to create a safe environment for students returning to school.

There will be emphasis placed on traffic safety and traffic education for the students, bicyclists and drivers of motorized vehicles during the morning hours when students arrive at their schools and in the afternoon hours when the schools dismiss their students."
To reduce congestion and improve safety, the PPB is encouraging parents to consider walking or biking to school.
Also as part of the campaign, the PPB has released a short "20 is plenty" video narrated by Police Chief Mike Reese.
How was back to school traffic in your neighborhood?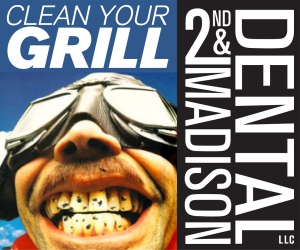 The post On first day of school, politicos, police and PBOT raise safety message appeared first on BikePortland.org.