Weekend Event Guide: Springwater, salmon, carfree Crater Lake, and more
Weekend Event Guide: Springwater, salmon, carfree Crater Lake, and more
Learn about the natural areas that border the Springwater Trail on Sunday's Johnson Creek Days ride.
(Photo: J Maus/BikePortland)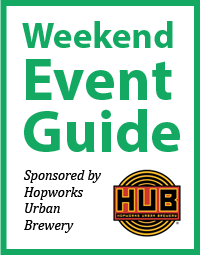 Welcome to your menu of weekend rides and events, lovingly brought to you by our friends at Hopworks Urban Brewery.
Last night I rode through a patch of fallen leaves. And I'm sure you felt that wet stuff falling from the sky this morning… What's going on? Yes, the season is changing; but your choices for having fun on bikes is as strong as ever.
From educational forays on our region's best bicycle routes to a simple, yet powerful, way to entice you to try riding into work the first time, this weekend has a lot to offer.
Friday, September 19th
Roseway Bike Train (for adults!) – 8:00 am at Annie's Donuts (NE 72nd and Fremont)
Bike trains are not just for schoolkids. Join a PBOT staffer for this bike train from northeast into downtown. Strength in numbers! More info here.
Friday Night Skills Clinic at The Lumberyard – 6:30 pm at the Lumberyard (2700 NE 82nd Ave)
If you've already gotten comfortable riding at The Lumberyard, Portland's awesome indoor bike playland, now it's time to step up your skills. They're offering a clinic ($34.95 for two hours, discount on rental bike) with expert help on the basics of "pumping and jumping, cornering, and drops." Impress your friends, build your confidence, and have a great time. More info here.
Saturday, September 20th
Carfree Day at Crater Lake National Park
This is it! Your rare chance to enjoy one of the most beautiful bike rides in the world without pesky RVs, cars, and the toxic exhaust, noise, and dangers they add to the equation. The carfree route for this event will begin at the North Junction headquarters. All regular parking and entry fees apply. Grab some friends and get down there for the experience of a lifetime. If you can't make it this weekend, there's another carfree day next Saturday (9/27). More info here.
Blue Mountain Century – Heppner (all weekend)
The Heppner Chamber of Commerce wants you to experience the amazing Blue Mountain Scenic Bikeway. This two-day event is limited to 50 people and includes a shuttle and some support. More info here.
Fall Salmon and Historic Highway Tour – 9:00 am in Corbett
The East Multnomah County Bicycle Tourism Initiative is hosting this 50-mile ride along the Historic Columbia River Highway. Along the way you'll hear stories about the legendary road from ODOT's Kristen Stallman, key staffer behind the effort to complete the highway as a bicycling route between Troutdale and The Dalles. As a bonus, you'll also learn about salmon thanks to experts from State Parks, the Army Corps of Engineers and Metro. More info here.
Slow Poke Ride – 9:30 am at Wilshire Park (NE 36th and Skidmore)
Join the Portland Wheelmen Touring Club for this 27-mile ride that will explore northeast neighborhoods and loop up to a lunch stop on Marine Drive. Enjoy a relaxed pace of about 10-12 mph average. More info here.
Autumn Adventure Ride – 10:00 am at Peninsula Park (700 N Rosa Parks Way)
Join PBOT bike promoter Timo Forsberg for a park-filled jaunt from Peninsula Park up to St. Johns. He'll take you through several cool parks — and who knows what other adventures — along the way. Guaranteed to be a fun time and an excellent chance to learn the good bike routes in north Portland if you're new to the area. More info here.
Sunday, September 21st
Bike Milwaukie Mural Ride – 9:30 am at Milwaukie City Hall (10722 SE Main Street)
The City of Milwaukie recently adopted a new set of rules for public murals. To celebrate, and get some inspiration, the folks from Bike Milwaukie will lead a ride into Portland to gaze upon our excellent murals. More info here (FB).
People's Climate Ride – 12:00 pm at Holladay Park (NE 11th and Holladay)
The PDX Bike Swarm will lead a bicycle presence at the People's Climate March, a nation-wide event aimed at raising awareness of the need to lower carbon emissions. More info here (FB).
Johnson Creek Days Cycling Springwater Trail – 9:00 am at Linneman Station (3804 West Powell Loop in Gresham)
This 7-mile ride is part of the Johnson Creek Watershed Council's annual Johnson Creek Days event. They've teamed up with the Gresham Bicycle Tourism Initiative for an informative ride along the Springwater Trail. Hear from naturalists and urban wildlife experts at stops along the route as you pedal to historic downtown Gresham. More info here.
— If we missed anything, feel free to let us know and/or give it a shout-out in the comments.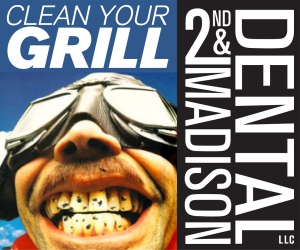 The post Weekend Event Guide: Springwater, salmon, carfree Crater Lake, and more appeared first on BikePortland.org.