Weekend Event Guide: Peep parade, bike camping, trail work and more
Weekend Event Guide: Peep parade, bike camping, trail work and more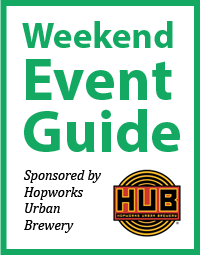 Welcome to your menu of weekend rides and events, lovingly brought to you by our friends at Hopworks Urban Brewery.
Looks like the calendar is a bit light this weekend. It is Easter weekend after all and lots of folks will just chill on Sunday with family and friends.
Then again, if Easter isn't your thing, Sunday would be a great day to be on the roads given how few people will be driving.
No matter what you do this weekend, you're probably sure to see a few people with huge bunny ears on their helmets. Of course here in Portland, we see that type of thing year-round so it's really no big deal.
Saturday, April 4th
Bike Camping to Champoeg State Park – Saturday and Sunday
Portland's non-profit bike camping org Cycle Wild is hosting an overnight bike ride to Champoeg State Park. At under 30 miles from Portland, Champoeg is a great introduction to bike camping whether it's your first time or you're just looking for an escape from the city (or both!). More info here.
Birkie 200 – 7:00 am at McMenamins Grand Lodge in Forest Grove (3505 Pacific Ave.)
Ready for a 200K? This is an official OR Randonneurs brevet that will travel the length of the Banks-Vernonia Trail up to the sweet little outpost of Birkenfeld (home of famous live music venue, "The Birk"). Must be a member of OR Randonneurs. More info here.
Trail Work Party – 8:45 am to 2:45 pm at Stub Stewart State Park Welcome Center
Come out and help the NW Trail Alliance maintain the excellent freeride trails at Stub Stewart. Bring work clothes, water and a snack, they'll provide the tools and instructions on how to use them. More info here.
May the Fourth Be With You! – 9:00 am at NW 3rd and Grant Ave in Canby, OR
Get out of town and enjoy the beautiful rural roads of Clackamas County on this ride hosted by the Portland Wheelmen Touring Club. Expect a 32-mile loop, a moderate pace, and lots of Star Wars puns. More info here.
Women's Mountain Bike Clinic – 10:00 am to 12:30 pm at easyCLIMB Trails in Cascade Locks
Join professional coaches from Wenzel Coaching for a focused day of off-road riding practice and skill-building. Master basics like body position, braking, and cornering, then polish your climbing, descending, switchback-riding, log-hopping techniques, and more. $35 registration fee and OBRA license required. More info here.
Sunday, April 5th
Kidical Mass Peep Parade – 1:00 pm at Overlook Park in North Portland
It's the annual Easter-themed family ride! Enjoy an easy, three-mile neighborhood ride from Overlook to Arbor Lodge Park. Bring baskets for the kids because there will be an egg hunt at the end. More info here.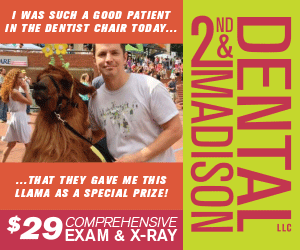 The post Weekend Event Guide: Peep parade, bike camping, trail work and more appeared first on BikePortland.org.