Weekend Event Guide: Gravel, dirt, the moon, balloons and more
Weekend Event Guide: Gravel, dirt, the moon, balloons and more
Head to Stub Stewart State Park for a full weekend of family-friendly riding, volunteering, friend-making, and fun.
(Photo J Maus/BikePortland)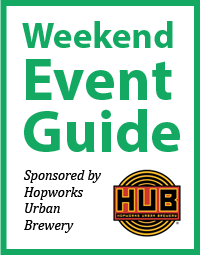 Welcome to your menu of weekend rides and events, lovingly brought to you by our friends at Hopworks Urban Brewery.
It really doesn't get any better this. Spring has sprung, today is the first day of National Bike Month, and there are unlimited possibilities of bike events and adventures that await.
I'm headed north to Washington on Saturday for the inaugural Gifford Gravel 50. I've been looking forward to exploring the Gifford Pinchot National Forest and this route should be a perfect introduction.
What are in your plans? Whatever you do, have fun!
Friday, May 1st
Walk + Bike to School Kickoff – 7:00 to 9:00 am (various schools along SE Clinton St)
Join the folks behind the Safer Clinton initiative as balloon bike fairies visit schools to celebrate start of Walk + Bike to School month. More info here.
Clinton St. Birthday Celebration – 4:00 to 6:00 pm at 23rd & Clinton
Stop by the "helium bike fairy" and pick up a balloon to kick-off a month-long celebration of the Clinton Street Neighborhood Greenway's 30th birthday. More info here.
Friday Night Ride #2 – 7:30 pm at Salmon Street Fountain (SW Salmon and Naito)
The first follow-up to a ride Michael joined and loved a few weeks back, led by Foster Road shop Ride Yr Bike. More info here.
Dead Baby Bikes Club Ride – 9:00 pm at Apex (1216 SE Division)
From the organizers: "We wanna be free, free to do what we wanna do, free to ride our machines without being hassled by the man, And we want to get loaded."
Saturday, May 2nd
Stub Fest Trail Work Party and Camping – All weekend at Stub Stewart State Park
The NW Trail Alliance has been working in partnership with Oregon State Parks to turn Stub Stewart into an excellent biking destination. Now they want your help to build even more trails and help polish up existing ones. This is a very family-friendly event that promises BBQs, socializing, group rides by experienced guides, prize raffles, and much more.

Gifford Gravel 50 – 9:00 am in Yacolt, Washington
Been wanting to explore the dirt roads of the Gifford Pinchot National Forest? This is your ride. Just across the Columbia River from Portland lies miles and miles of forest roads waiting to be ridden and explored. This is the inaugural edition of this unsanctioned ride and it should be a blast. If you go, I'll see you there! More info here.
Saturday Morning Medley – 9:30 am from Wilshire Park (NE 36th and Skidmore)
Join the Portland Wheelmen for this choose-your-adventure ride. They'll offer route info for various excellent local loops including Kelly Point, Lacamas Lake, the West Hills, and others. More info here.
Sunday, May 3rd
Coast Hills Classic MTB Race – All day in Newport, Oregon
Head out to the coast and enjoy this excellent event with a course full of fun downhills, twisty trails, mud, and ocean views. Proceeds benefits youth recreational programs in Newport. More info here.
Safer Clinton Sign Making Work Party – 11:00 am to 3:00 pm at Piccolo Park (SE 27th and 28th between Division and Clinton)
Make your feelings about Clinton Street known! What used to be a pleasant street for cycling has recently seen a big uptick in driving. Your signs will help spread information about traffic conditions to people who don't ride. This event is part of the Clinton Street Birthday celebration. More info here (FB).
BikeLoudPDX General Meeting – 4:15 to 5:15 pm at Bike Farm (1810 NE 1st Ave)
Get connected to local bike activism with this fun and dedicated group. Learn what projects they are working on, propose your own ideas, and help make bicycling in Portland better. More info here
Lunar Ladies Full Moon Ride – 7:30 pm at The Green Dragon (928 SE 9th Ave)
Get out and enjoy the full moon (scheduled to hit at 8:42) with friends old and new. Expect a fun crowd and a loop of about 30 miles. Kicks off with beers at Green Dragon. More info here.
Zoobomb – 8:30 pm at SW 13th and Burnside
A grand Portland tradition beckons you. Grab a bike and MAX fare and meet up with the Zoobomb crew at "the Pyle" to enjoy a nice of wholesome downhilling fun unlike anything you've ever experienced. More info here.
— Did we miss anything? Let us know via the comments and make sure to drop us a line if you have an upcoming event you'd like us to feature next week.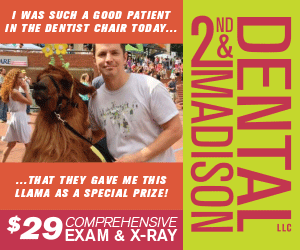 The post Weekend Event Guide: Gravel, dirt, the moon, balloons and more appeared first on BikePortland.org.