The Monday Roundup: A bike-boom time capsule, the Blazers' latest bike fanatic and more
The Monday Roundup: A bike-boom time capsule, the Blazers' latest bike fanatic and more
Portland Bike Lobby founder Sam Oakland
received a Bud Clark Award for lifetime achievement
from the
Bicycle Transportation Alliance
in 2001.
(Photo courtesy BTA.)
— This week's Monday Roundup is sponsored by the Ride for Schools, a ride to raise money for Oregon's public schools that takes place in Hillsboro on June 27th.
Here are the bike-related links from around the world that caught our eyes this week:
Time capsule: What did it feel like to run a bike shop in the middle of Oregon's 1971 bike boom? "They've taken all the fun out of the business," complained Portland retailer Pat Patterson in this newspaper article from that spring. Leading the activism charge at the time was the late PSU English professor Sam Oakland, who said "We want to redesign Portland to make it a city for people — particularly in the downtown business area — instead of what it is now, a giant, smelly parking garage for commuters."
Kerry's cycling: Secretary of State John Kerry, who broke his femur while biking in France on Sunday, is quite an athelete. "If he raced in his age category, he'd be one of the top riders in the U.S," says former pro racer Jonathan Vaughters, who's ridden with the 71-year-old politician.
National plateau: The number of Americans who reported riding a bicycle was unchanged last year in just about every way.
Biking dynasty: True to his team's tradition of bike lovers, Blazers Coach Terry Stotts blew off his end-of-season steam with his first trip up the Banks-Vernonia path.
Freeway-induced congestion: Texas spent $2.8 billion to widen a freeway from eight lanes to 23. Result: it now takes 51 percent longer to drive the route during rush hour than it did in 2005.
Biking promotion: How-to-be-safe campaigns don't seem to increase or decrease people's interest in biking, but biking-makes-you-healthy campaigns seem to appeal more to people who don't.
The best gets better: Groningen, the Dutch college town where a world-leading 57 percent of trips are by bike, has a new 10-year plan to improve biking. It includes a new bike-themed city logo and fixes for its 11 unsafe roadway crossings.
Bike theft: How do the Dutch and Danish handle it? The Danish Cycling Embassy has some tantalizingly brief but useful answers.
12 feet bad: To minimize collision rates in urban areas, the optimal traffic lane width seems to be 10 to 10.5 feet — well narrower than the current widths on streets like SE Powell, SW Barbur or NE Going.
CRC still dead: Washington State Rep. Liz Pike's bill to reboot Interstate 5 bridge replacement plans has died without a Senate vote.
Wagner resigns: Southwest Washington's top state transportation official, a major highway expansion advocate but also a backer of bike infrastructure, is retiring.
Sun-glare collision: A 79-year-old man who hit two men riding bikes with his car on Wednesday in north Clark County said he couldn't see them due to sun glare.
Healthier highways: Most safety fixes to major arterial streets also make people who live near them healthier, according to a Clackamas County Public Health analysis of a McLoughlin Boulevard safety audit.
And your video of the week is a quick promotional spot of a breakdancer showing off an interesting new product: classy-in-the-light, reflective-in-the-dark boots.
If you come across a noteworthy bicycle story, send it in via email, Tweet @bikeportland, or whatever else and we'll consider adding it to next Monday's roundup.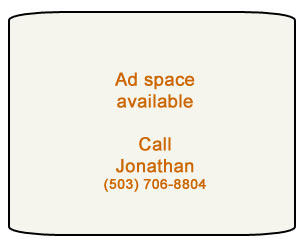 The post The Monday Roundup: A bike-boom time capsule, the Blazers' latest bike fanatic and more appeared first on BikePortland.org.