The Monday Roundup: America's sorriest bus stops, mechanical speed limits & more
The Monday Roundup: America's sorriest bus stops, mechanical speed limits & more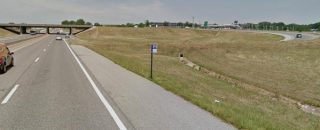 Here are the bike-related links from around the world that caught our eyes this week:
Sorriest bus stops: Streetsblog wants your nominations.
Mechanical speed limits: The National Association of City Transportation Officials has a six-point agenda to making autonomous cars work for cities, not against them. No. 2: cap speeds at 25 mph.
Minneapolis biking: The Guardian interviews Minneapolis city councilor Lisa Bender, co-founder of the Minneapolis Bicycle Coalition, about the country's second-best big city to bike in. (Some guy from Portland is quoted, too.)
Detroit bike lanes: They're rapidly spreading across the city.
Kalamazoo crash: The collision that killed five Michiganders on June 7 wasn't unpreventable just because it was in a rural area.
Unfunded vision: As Toronto moves toward a formal Vision Zero proposal to eliminate road deaths, even the program's backers say the budget is inadequate to the task.
Google city: Sidewalk Labs, the Google sibling that's trying to create tech for "smarter cities" in exchange for loads of data, is offering to manage variable-price parking and public transit via Uber in Columbus, Ohio.
Consolation prize: Other "Smart City Challenge" finalists, including Portland, might also be offered early access to some of the same technology.
Glass ribbon broken: Lael Wilcox became the first American and the first woman to win the unsupported Trans Am cross-country bike race.
Transit votes: San Diego, Los Angeles County and greater Seattle each moved to grab a share of November's anticipated surge in liberal voters by putting tens of billions of dollars in transit funding on their ballots.
Bike share typology: The two basic types of bike share users navigate cities very differently.
Waze routing: The Google-owned wayfinding app is moving to reduce uncontrolled left turns onto busy streets, which are dangerous. This might cut driving on smaller streets.
Vancouver trail: The Columbian profiles a new segment along the west shore of Lake Vancouver.
Clinton on cities: The presumptive Democratic nominee seems to have little to say about cities that the current president hasn't, so it's hard to say how her national transportation policy would compare to his.
Holy helmet: Yes, that was the Dalai Lama in a Nutcase last week, reminiscing about biking in his youth.
If you come across a noteworthy bicycle story, send it in via email, Tweet @bikeportland, or whatever else and we'll consider adding it to next Monday's roundup.
— Michael Andersen, (503) 333-7824 – michael@bikeportland.org
Our work is supported by subscribers. Please become one today.
The post The Monday Roundup: America's sorriest bus stops, mechanical speed limits & more appeared first on BikePortland.org.