Merger puts the HQ for a leading low-car transportation startup in Portland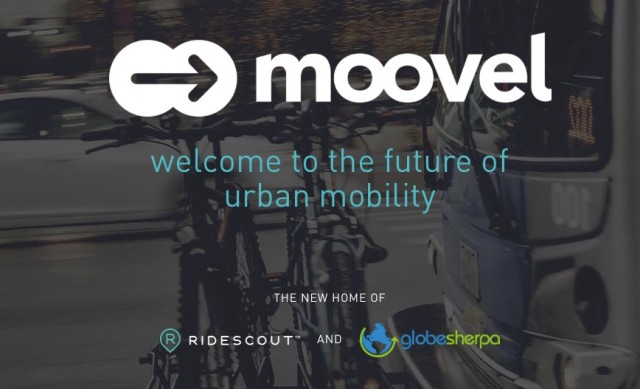 Screenshot of moovel.com.
Whether or not the City of Portland succeeds in its bid for a $40 million "Smart City" grant to advance a collection of ideas about digitally connected transportation, the private sector is already leaping forward on similar lines.

Last week, two startups that have been near the front of digital transportation innovation in the United States merged under a single mission, brand name and CEO — all based in downtown Portland.
GlobeSherpa, a Portland-grown company that makes mobile ticketing apps for transit agencies, joined with RideScout, an Austin-based company that helps people plan multimodal trips (think bus to meet a friend, bikeshare to go somewhere with them and Lyft to get home at night) to form Moovel North America.
Both brands were previously acquired by the unit of German automaker Daimler that also owns car2go, the point-to-point carsharing service that has been disproportionately popular in Portland. Daimler, meanwhile, has a major corporate location in Portland: Daimler Trucks North America.